 info@pelletmills.org

Benefits of Making Wood Pellets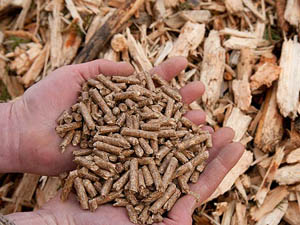 In recent years, making wood pellets has been an emerging industry all over the world. The wood pellets production has become mass production in developed countries, while in developing countries more pellets plants are set up to meet domestic wood pellets demand.
Some argues that wood pellets are not at all renewable. They said making wood pellets has wasted a lot of timber and forest resources and polluted the environment. As a matter of fact, most factories make wood pellets only from those waste materials like sawdust, wood shavings, sugarcane bagasse, corn stalk, rice straw, or many other agro and forest wastes.
In fact, making wood pellets has many other benefits:
It is good to the environment. On one hand, making wood pellets can make full use of waste biomass materials, which prevents them from open burn or becoming rubbish. On the other hand, the combustion process of wood pellets only releases less amount of carbon than that the plants absorbed in their growth. After burned, there leaves some ash, which is a good source of fertilizer since it contains carbon, nitrogen and oxygen.
It is cash friendly. If you rely on fossil fuels to heat your home, your fuel cost must raise greatly every year. However, using wood pellets is another case. The price of wood pellets is about 1/2 of oil and gas. For plants making wood pellets from waste materials, they only need to pay for labor, electricity and maintenance of wood pellet making machines. That's why making wood pellets is economical.
We do not deny that making wood pellets may have many other benefits that we haven't found out. But in any case, wood pellets is the most beneficiary fuel now.
We receive enquiries in English, Español (Spanish), Русский язык (Russian), Français (French) and العربية (Arabic). Our professional team will reply to you within one business day. Please feel free to contact us!
Products
Related Topics
Recommended Products
Copyright © GEMCO ENERGY 2001-