 info@pelletmills.org

Make Your Own Wood Pellet Mill Plans
Biomass energy has sprung up everywhere because of the advocacy of green energy worldwide. One of the most significant biomass energy is biomass pellet making, which we always call wood pellet making. Till now, almost every country has its own wood pellet plants built to supply its domestic market demand or export to outside. In consequence, more people have seen this opportunity to make their own wood pellet mill plans.
However, because wood pellet making is a somewhat emerging industry for many countries, most investors doubt about the prospect of biomass pellets, the equipments used for pellet mil plant, or if the plant can bring profit. To reassure these investors, here GEMCO would like to discuss wood pellet mill plans with you.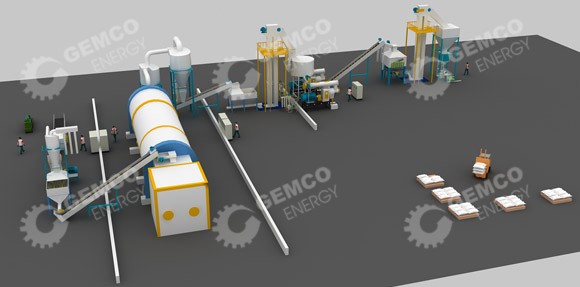 The wood pellet mill plans mainly include 4 steps:
Be clear with your need and requirement. We will acquire all your needs and requirements via telephone or emails to be able to propose a pellet mill business plan.
We would see what equipments you need for your wood pellet mill plant. This requires all your raw material information including composition, moisture content, price, electricity price and labor cost.
We will distribute all the equipments depending on your workshop area and draw a plant diagram for you.
We will offer plant installation and staff training to you if required.
In conclusion, for making wood pellet mill plans, we need to know your raw material, workshop size and what will the pellets be used for. If you want to build a pellet plant, remember to buy all the equipments from one supplier instead of from several, since not all investors are experts and can guarantee those equipments coordinate.
If you need wood pellet mill plans, just feel free to contact us.
We receive enquiries in English, Español (Spanish), Русский язык (Russian), Français (French) and العربية (Arabic). Our professional team will reply to you within one business day. Please feel free to contact us!
Products
Related Topics
Recommended Products
Copyright © GEMCO ENERGY 2001-