 info@pelletmills.org

RING DIE PELLET MILLS
Ring die pellet mill belongs to large scale industrial pellet mill. It can be used to press a variety of biomass. Its capacity can reach 2ton/hour per set. In wood pellets production industries, often one or more sets of ring die pellet mills are integrated with auxiliary equipments to form a complete pellet mill plant.
Workshop of Large Pellet Machine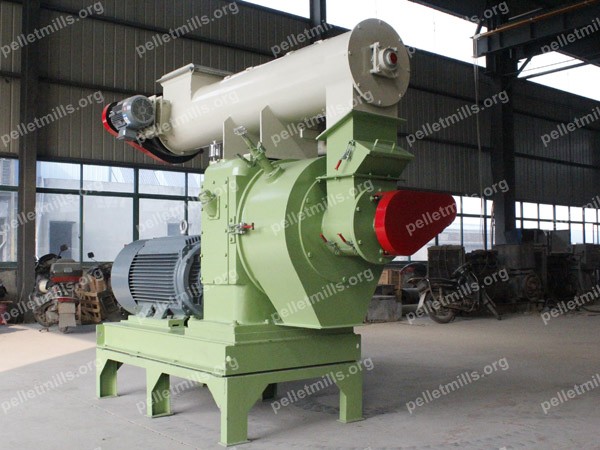 Features of Ring Die Pellet Mill
The ring die pellet mill adopts aerodynamics technology & the current round principle, which is used to reduce the temperature in pelletizing chamber to around 90°C. Then it can increase the lifetime of the ring die and other parts.
It is pellet mill with gear driven structure, which the gears are treated by hardness quenching and processed by a milling machine, thus maintaining high concentricity with the shaft. All these guarantee high performance and improve capacity over belt driven models.
Main Technical Data of Ring Die Pellet Mills
Model
Capacity (kg/h)
Power (kw)
Dimension (mm)
Weight (kg)
BPM35
500-800kg/h
30*2+0.75+0.75kw
2150*1950*1900mm
2200kg
BPM42
1000-1500kg/h
90+1.5+3kw
2600*1000*2000mm
3400kg
BPM508
1500-2000kg/h
110+1.5+3kw
2990*1200*2410mm
4500kg
Model
Weight
Pellet Energy Consumption
Main Motor Speed (r/min)
BPM42
≈3t
≈85°
1000
BPM508
≈4.5t
≈80°
1000
Key Parts of  Ring Die Pellet Mill
Main advantages of commercial ring die pellet mill
1. It has high efficiency, lower power consumption and stable operation.
2. It adopts imported bearings (NSK) & seals to get better transmission performance and less noise.
3. Stainless steel ring die resists corrosion and can be used for longer time.
4. Multi-positioning feeder enables easier installation and alignment to bins.
5. Stand-alone oil lubrication system is more effective in maintaining lubrication and keeping the bearings from premature wear.
 If you are thinking of your own pellet mills plans, you need the following auxiliary equipments:
Wood Chipper and Crusher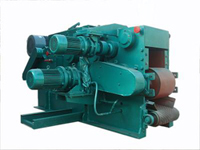 For raw materials that are larger than 200mm diameter like wood, logs, square blocks, wood chipper and crusher is a must, since it can chip them into smaller 10-30mm size pieces, which is suitable for further processing. Its main part cutting disc rotates in high speed.
Hammer Mill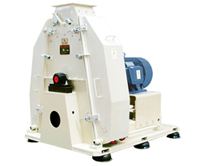 Hammer mill is used for further processing wood chips or direct processing of small size raw materials like straw or stalk, etc. The hammer blades rotate in high speed to crush the raw material whose size is less than 50mm into 3-5mm diameter for later pelletizing.
Dryer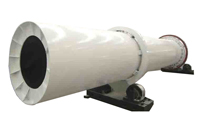 Some raw materials that contain too much moisture are not suitable for direct pelletization, as a result, they need to be dried by the drum dryer first. The drum dryer consists of feeding system, main body, ducting system and collector system. It should be heated by a stove to get high temperature. When the raw material enters the drum dryer, the heat generated by the stove is transmitted to air, and then heat exchange happens between material and hot air. The material rolls in the drum by the effect of rolling hot air. Then dried material is released.
All the features contribute to the excellent performance of our Ring Die Pellet Mill. We are sure that you will get great cost-effectiveness by using our ring die pellet mills.
We receive enquiries in English, Español (Spanish), Русский язык (Russian), Français (French) and العربية (Arabic). Our professional team will reply to you within one business day. Please feel free to contact us!
Products
Related Topics
Recommended Products
Copyright © GEMCO ENERGY 2001-