 info@pelletmills.org

Buy Pellet Mill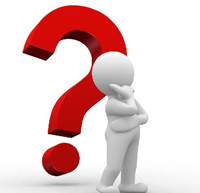 There are hundreds of people consulting our small pellet mill every day. Some are very familiar in this area, while others (the most) are not at all. In fact, when buying pellet mill, there are many factors that you should consider.
What are the tips for buying pellet mill?
Think about the capacity you need. Choose the most appropriate capacity rather than too large or too small. Larger capacity can save time but it costs more than medium capacity, while smaller capacity cost less but takes too much time for the same output.
Think about what power source you need. We have 4 kinds of power sources for home pellet mill: electric motor, diesel engine, gasoline engine and PTO (tractor) driven. If you have electricity supply, the electric motor is most convenient. If you have no access to electricity where you use the pellet mill, diesel engine or gasoline engine can also be your ideal choice. What's more, if you have a tractor, you can buy a matching PTO pellet mill!

Do you need auxiliary equipments? The auxiliary equipments refer to hammer mill, cooler, or screw conveyor, etc. Since people have varying kinds of raw materials, not all materials can be directly pelletized like powdery sawdust. Those materials like straw or stalk should be pulverized by a set of hammer mill first. Also, for people who want to make pellets for sale, they must need a pellet cooler, screw conveyor (to feed the raw material evenly) and even a set of pellet packing machine.
You'd better buy some spare parts. The roller and die of pellet mill are main wearing parts. The lifespan of roller is 800h, and die is about 600h. But wrong operation or too dry material will cause damage to the roller and die, which ultimately shorten their lifespan. Therefore, when buy pellet mill, also buy some spare parts is a wise decision.
Having learnt the above tips for buy pellet mill, are you clear about how to choose your own pellet mill? If still not, contact us for professional guidance!
We receive enquiries in English, Español (Spanish), Русский язык (Russian), Français (French) and العربية (Arabic). Our professional team will reply to you within one business day. Please feel free to contact us!
Products
Related Topics
Recommended Products
Copyright © GEMCO ENERGY 2001-