 info@pelletmills.org

Meet Your Pellet Mill Suppliers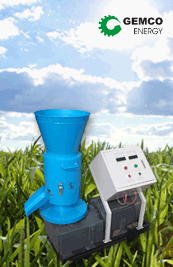 There is a large number of Pellet Mill Suppliers who continue to supply distinct industrial applications and huge pellet mills. These mills are capable of granulating enormous volumes of raw materials at some specified time. The pellet mills come in different designs, but they all employ a similar principle-compressing using roller and die. Currently, most pellet suppliers are manufacturing flat die and ring die pellet mills.
Suppliers of flat die pellet mills can easily be found worldwide. China, in particular, hosts a huge number of mill suppliers. Many people prefer to shop pellet mills from suppliers in China because of favorable costs. The cost of production of a pellet mill in China is lower than that produced by western pellet mill suppliers hence low-cost pellet mills. Usually, the quality of these pellets is almost always identical. Some of these suppliers have come up with new brands of pellets with two rotating dies. The dies are adjacent to each other. Each die participates in the compression of the fed raw material. Having two dies reduces the amount of energy consumption.
If you want to purchase a particular genre of pellet mill, you are advised to be extra cautious lest you fall into false promotions. It is recommended to read about pellet and pellet mills. Reading and researching will help you identify legitimate pellet mill suppliers.
We receive enquiries in English, Español (Spanish), Русский язык (Russian), Français (French) and العربية (Arabic). Our professional team will reply to you within one business day. Please feel free to contact us!
Products
Related Topics
Recommended Products
Copyright © GEMCO ENERGY 2001-