 info@pelletmills.org

Steps in Wood Pellets Production Process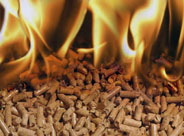 Finding an alternative to fossil fuels is a journey that has taken a long time but the discovery of wood pellets has ended the search well. Wood pellets are being produced and used all over the world whether at a small or large scale.
The wood pellets produced by small pellet mills can also be used for home purposes in a bid to cut down the expenses incurred when using fossil fuels. Furthermore, there are a number of industries that produce wood pellets and make them available for other industries that use them as fuel.
The wood pellets production process in large industries for commercial purposes differs in terms of the number of steps that the raw material needs to go through to get final product, in comparison to those produced for small scale purposes.
The first step in the production process is the making of raw materials, which most times are obtained from another operation that involved wood processing. The byproducts from these processes are raw materials that are ideal for production of wood pellets.
The next step is the grinding of the raw material that may involve a number of processes depending on their size. The objective is to reduce the raw materials to an appropriate size to be used in the next step and this is usually done using a hammer mill.
Moisture control is another step in the wood pellets production process and involves oven drying or blowing of hot air over the wood particles.
When the moisture has been removed, they move into the extrusion stage where the raw material is pressed by ring die pellet mills under high pressure conditions, where the particles fuse to form the wood pellets.
The pellets which are usually many are then allowed to cool to be able to form well, and then they are packaged for sale.
We receive enquiries in English, Español (Spanish), Русский язык (Russian), Français (French) and العربية (Arabic). Our professional team will reply to you within one business day. Please feel free to contact us!
Products
Related Topics
Recommended Products
Copyright © GEMCO ENERGY 2001-