 info@pelletmills.org

What can Wood Pellets be Used for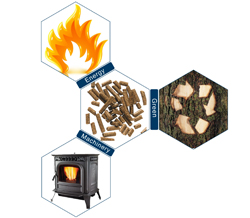 You may have learnt about what is wood pellet. Wood pellets are made by pellet mill equipment from pulverized wood chips, tree branches, wood shavings or sawdust. Sometimes, wood pellets also refer to all the biomass pellets that are made from plants.
Most people know that wood pellets are used as a kind of fuel to replace coal or natural gas, since they have more advantages than raw wood: can burn much fully, can be easily stored and transported, and do not release air-polluting gas, be much cleaner than coal and most importantly, cheap! As a result, wood pellets have been the main fuel source in many farms, homes, hotels and central-heating.
In fact, wood pellets have many other usages:
1. In some power plants, wood pellets are used to generate electricity.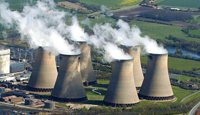 Traditionally, power plants use coal. However, coal is a kind of non-renewable resource and can release large amount of green house gas and air pollutants. Therefore, some use wind power instead, some others use water power. But for those areas where neither strong wind nor water is in easy access, wood pellets become the good replacement. Usually, the pellets are made from sawdust. But in some places where sugarcane bagasse or other wastes are available, they are also good source for pellets.

2. Wood pellets can be used as horse bedding.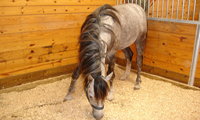 For farmers who raise horses, finding the most suitable bedding material is the most important problem. In the past, farm owners use wood shavings. But wood shavings are not good at absorbing water. As wood pellets are introduced into bedding, they perform extremely well in absorbing moisture. After used, the size of wood pellets can become twice of that before used. Similarly, wood pellets can also be used as bedding for other cattle.

3. Another application of wood pellets is cat litter.

Cat litters can be made from sawdust, paper scraps, bamboo and grass powder, bentonite, etc., while wood sawdust pellets are most cheap and easy made ones. As long as you have sawdust at hand, you are able to make cat litter pellets. Wood pellets are good absorbant to absorb cat urine, excrements and their bad smell.
No matter you want to heat home, generate electricity, or you raise cattle and cat, you can make wood pellets for use. And as a matter of fact, wood pellets have become quite important in our daily life because of their great advantages.
We receive enquiries in English, Español (Spanish), Русский язык (Russian), Français (French) and العربية (Arabic). Our professional team will reply to you within one business day. Please feel free to contact us!
Products
Related Topics
Recommended Products
Copyright © GEMCO ENERGY 2001-